Find Your Opportunity
Mano Europa is an association that provides youth with knowledge and opportunities locally and internationally. Thanks to the experience and ideas of our team, each young person can find an opportunity for being actively involved in the projects that meet their needs and area of interest.
If you're interested in making a change and enjoy being surrounded of people from different cultures we'd like to meet you! We offer a freedom to share and implement your ideas, an amazing teammates as well as a flexible working arrangement.
I am so happy and thankful to Mano Europa NGO for helping me in improving my soft skills. These soft skills helped me to increase my self-confidence and take a real action in youth field!
Latest Openings
The social and digital media intern will actively assist in developing MANO EUROPA online community in three ways – creating an active social media presence, generating new, unique content and executing creative concepts.
Are you a creative and proactive personality? Do you have the knowledge or perhaps a huge desire to learn how to manage and create social media
communication campaigns? Are you able to work with your laptop on a daily basis? If your answers are yes, then we suggest an internship in social media marketing and communication!
Social Media Intern Tasks:
As an intern, you will be involved in a variety of tasks, including but not limited to:
– Growing "Mano Europa" audiences across social media channels;
– Creating content on social media (Facebook, Instagram), website and email.
– Creating visual material for social media networks;
– Managing communication in social media networks.
Requirements:
– Creativity and initiative!
– Educational, professional or freelance background in social media and/or marketing
-Good written and verbal communication skills in Lithuanian and English.
– Advantage, but not requirement: graphic design skills using Adobe Creative Suite (Photoshop, InDesign, Illustrator), Canva or similar programs.
Why is it worth doing an internship with us?
– The working schedule of your internship will be formed by adapting to your studies or other activities;
– Ability to work from home or while traveling;
– Opportunity to participate in youth exchanges, training's in various European countries where Mano Europa has on-going project partnerships and where you will be able to improve your knowledge, broaden your horizons and get to know other cultures.
– Opportunity to learn and get to know more insights in the NGO sector
– Opportunity for part/full time employment – In case there is a business need, Mano Europa can offer a part or full time employment to the intern at the end of your internship period
– Internship certificate – At the end of the internship Mano Europa will issue you a certificate of completion of your Internship with us.
We will be waiting for your CV to our e-mail HERE!
Project Writer Job Responsibilities:
Prepares proposals by determining concept, gathering and formatting information, writing drafts, and obtaining approvals.
Determines proposal concept by identifying and clarifying opportunities and needs, studying requests for proposal (RFPs), and attending strategy meetings.
Meets proposal deadline by establishing priorities and target dates for information gathering, writing, review, approval, and transmittal.
Enters and monitors tracking data.
Coordinates requirements with contributors and contributes proposal status information to review meetings.
Gathers proposal information by identifying sources of information, coordinating submissions and collections, and identifying and communicating risks associated with proposals.
Develops proposal by assembling information including project nature, objectives/outcomes/deliverable, implementation, methods, timetable, staffing, budget, standards of performance, and evaluation.
Writes, revises, and edits drafts including executive summaries, conclusions, and organization credentials.
Prepares presentation by evaluating text, graphics, and binding and coordinating printing.
Maintains quality results by using templates; following proposal-writing standards including readability, consistency, and tone; maintaining proposal support databases.
Obtains approvals by reviewing proposal with key providers and project managers.
Improves proposal-writing results by evaluating and re-designing processes, approach, coordination, and boilerplate.
Updates job knowledge by participating in educational opportunities; maintaining personal networks.
Accomplishes organization goals by accepting ownership for accomplishing new and different requests, and exploring opportunities to add value to job accomplishments.
Work Hours & Benefits:
Flexible working arrangement (opportunity to work from home)
40 hour a week
Opportunity to participate in the international meeting abroad
Grant Writer Qualifications / Skills:
Presentation skills
Written communication
Graphic design skills
Technical documentation
Layout skills
Problem solving
Deadline-oriented
Process improvement
Coordination
Strategic planning
Market knowledge
Fluency in English (B2 level minimum)
Education, Experience, and Licensing Requirements:
Bachelor's degree in Project Management, English, Journalism, Media, or related field.
Minimum of 2-year experience in grant writing, prospect research, general fundraising or a minimum of 2 years comparable and transferable skills acquired in a professional setting.
LOCATION: Kaunas, Lithuania
SALARY: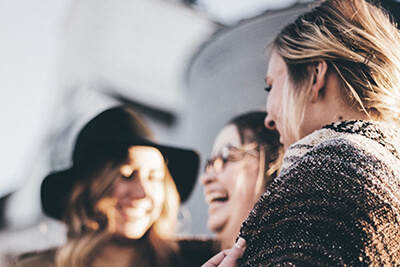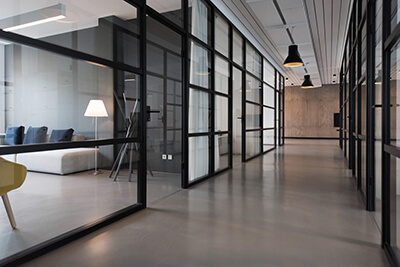 If you actively work/volunteer in our team it will help you to make a positive contribution in the growth and development of the society. Also, you will grow both – professionally and personally. What is more, you will have an opportunity to participate in many international youth projects in Europe and overseas.