Youth Blended Mobility report!
Editorial Team
Between 4-8th April 2022 five participants of Mano Europa went to Lisbon in Portugal to attend to the Blended Mobility of the KA2 project "Fake the system: EU tools against disinformation".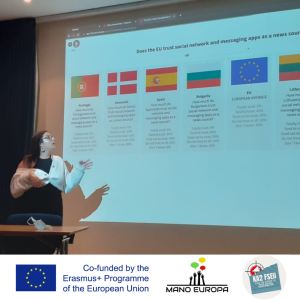 The major aim of the project meeting was the to create a context for regional and international cooperation regarding anti-European disinformation, statistical data and activities created by the participants of the involved organizations.
Young participants and partners promoted the launch of the Toolkit, scheduled for July 2022. Participants selected from the workshops had the opportunity to take part in an international event where for the first time they met physically to discuss the issue of misinformation through non-formal education activities.
#FSEU #EU #KA2